Riots Erupt in Vancouver
After Canucks' Loss
to Boston Bruins
See update below this original posting.
By Tim Wharnsby at Rogers Arena, CBC Sports
Posted: Jun 15, 2011 10:45 PM ET
The misery for the Vancouver Canucks and their fans continued with another near miss in their 40th season.
Moments after the 4-0 loss to the Boston Bruins in Game 7 of the Stanley Cup Final, the frustration and disappointment turned to anger and violence. Only a few blocks from Rogers Arena, cars were overturned, several fires were set, store windows were smashed and people clashed with police as a riot ensued in downtown Vancouver on Monday evening.
What was supposed to be a party in Vancouver turned into violent behaviour after the Canucks came up with another clunker in the seventh and deciding game. They were unable to continue the trend of the home team winning each game.
A stunned capacity crowd of 18,860 at Rogers Arena and hundreds of thousands more in the downtown streets watched their Presidents' Trophy-winning team slump offensively with only eight goals in seven games. The Canucks weren't going to become the first Canadian-based team since the 1992-93 Montreal Canadiens to win the Stanley Cup with such little production.
Dozens Injured Amid Scenes
of Violence, Looting
Posted: Jun 15, 2011 7:54 PM PT
Last Updated: Jun 16, 2011 2:32 AM PT
Riot police fired rubber bullets and flash bombs in downtown Vancouver Wednesday night [June 15, 2011] to try to disperse angry rioters who set cars on fire and taunted police officers after the

Canucks' 4-0 Stanley Cup final loss to the Boston Bruins.


Rioting can carry a life sentence
Under Sections 67-68 of the Criminal Code of Canada, a public official may read what's colloquially called the "Riot Act" in order to disperse an unruly crowd:
"Her Majesty the Queen charges and commands all persons being assembled immediately to disperse and peaceably to depart to their habitations or to their lawful business on the pain of being guilty of an offence for which, on conviction, they may be sentenced to imprisonment for life."
People who do not "peaceably disperse" within 30 minutes are "guilty of an indictable offence and liable to imprisonment for life."
Police declared the downtown fan zone area near the CBC building and the central post office a riot zone. Anyone not leaving the West Georgia Street area immediately could be arrested, they warned.
Police were using batons and also turned police dogs on the rioters, slowly pushing the crowd back along Georgia Street from Hamilton Street to Cambie Street.
Officers in riot gear were also trying to disperse a smaller crowd on Granville Street, about six blocks from the original riot scene.
Two police cars were set on fire in a parking lot on Cambie Street near one of the areas where police were being confronted by a few dozen people among the hundreds present who were throwing debris at officers.
Most people who stayed in the riot areas were watching the confrontation, while a few young men who covered their faces were confronting police.
"You don't ever hope for a situation like this," said Vancouver police Const. Jana McGuinness.
"You celebrate the good times and you prepare for the bad times and that's exactly what we've done. Unfortunately, the tables have turned tonight."
In addition to the riot police, officers were also called in from several neighbouring departments to help control the unruly crowd.
Vancouver fire department Capt. Gabe Roder said it was not clear how many fires had been set. Fire crews were instructed to leave the downtown core by police, and the department made a decision early in the evening to respond to fires only where the public was in danger.
Dozens injured
Officials say dozens of people were injured, but most were being treated for tear gas or pepper spray exposure.
Vancouver General Hospital officials said there were two major traumas, three stabbing victims and one head injury.
A spokesperson for St. Paul's Hospital said the emergency room had seen at least 57 people with injuries related to the riot, most of whom were treated for tear gas exposure and released. Others, officials said, were cut with broken glass or had fractured bones. There was one major trauma, officials said, but released no further details.
B.C. Ambulance also confirmed that a man had fallen or jumped off the Dunsmuir Viaduct and was in critical condition in hospital.
Bus transit suspended
A number of cars had also been set alight in a parkade at West Georgia Street and Seymour Street.
Vandals were seen jumping on a pair of police cars in a parking lot on Cambie Street. One of the cars had been turned on its side but later was righted.
TransLink had stopped all bus service to and from the downtown area, but SkyTrains were still running to and from downtown stations.
Vancouver Mayor Gregor Robertson said the situation was "despicable."
"We have a small number of hooligans, basically, on the streets of Vancouver," Robertson said. "It's absolutely disgraceful and shameful and by no means represents the city of Vancouver. We've had a great run in the playoffs here, great celebrations, and what's happened tonight is despicable."
Cambie Street Bridge was also closed for several hours Wednesday, blocking access to downtown Vancouver.
Game was winding down
Trouble started in the closing seconds of the game when a thick plume of smoke, believed to be from fireworks, wafted above the crowd on West Georgia Street in front of the central post office building. Moments later, a car burst into flames and fights broke out.
One of the several cars set alight by angry hockey fans in downtown Vancouver Wednesday. (CBC)
The number of arrests is expected to be in the dozens.
Glass windows were broken at the Bank of Montreal on West Georgia and at the Hudson's Bay Company.
Widespread looting was reported at the Bay store, at the downtown London Drugs, Chapters, Sears and Future Shop.
In addition, a fire was reported at a parkade on Seymour Street. Few details were available, but reports indicated several cars were on fire. There were also reports of garbage cans and portable toilets on fire throughout the downtown core.
Violence not anticipated
Earlier, before and during the game, fans were packed tight but good-natured as they cheered on their team, which had won at home in every previous game against Boston in this Stanley Cup final series.
Police had consistently used a strategy of engagement with the crowds that had gathered for the previous games. Officers readily exchanged high-fives and good natured banter with fans.
The engagement technique was considered a major success during the 2010 Olympics, when similar numbers of fans flocked to the downtown core.
Police tried to nip the violence in the bud by closing liquor and beer stores early, but it appeared to have no effect.
"We will have to sit down and evaluate exactly what happened here. It's going to be a black mark for a very, very long time," McGuinness said.
The strategy was also part of an effort to avoid a repeat of the 1994 Stanley Cup riot, which occurred in Vancouver's downtown area on June 14 that year, after the Canucks lost in the seventh game of the Stanley Cup final in New York against the Rangers.
It's expected the damage from Wednesday's riot will far exceed that of 17 years ago.
Looney 'Toons for sure!!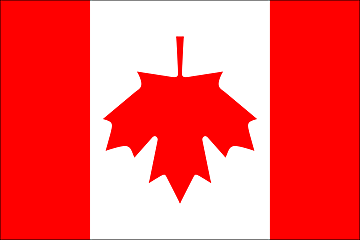 Vancouver rioter outed as elite athleteWater polo organization suspends player during probePosted: Jun 17, 2011 5:40 PM MT Last Updated: Jun 18, 2011 7:38 AM MT

A youth caught on video appearing to try to light a police car on fire in Vancouver on Wednesday night has been identified as an elite athlete who was headed to the University of Calgary on scholarship.

Nathan Kotylak, 17, was identified as one of the hundreds of people who tore a path of destruction through Vancouver's downtown streets after the Canucks lost the Stanley Cup to the Boston Bruins.

Water Polo Canada later announced it has suspended a high-level polo player over allegations he was involved in the riot.

Vancouver Canucks fans walk away from a burning pickup truck in downtown Vancouver during riots following Game 7 of the Stanley Cup Final on June 15. (Anthony Bolante/Reuters)

Ahmed El-Awadi, executive director of Water Polo Canada, said in a news release that the player, who was not named, has contacted the organization through a lawyer to indicate he will co-operate fully with any disciplinary process.

The Grade 12 student from the Vancouver suburb of Maple Ridge and attends a private school and plays water polo on Canada's junior national team.

Your Vote

Note: This is not a scientific poll.

Kotylak had received a partial scholarship to attend the University of Calgary to study kinesiology, and hoped one day to compete in the Olympics, according to his father.

After the picture of Kotylak vandalizing a police car became one of the most viewed images in the riot's aftermath, the young athlete was repeatedly outed on Facebook and other social networking sites by people who recognized him.

The teen's father, a surgeon in B.C., told CBC News on Friday that the Grade 12 student will be "doing the right thing" by turning himself in.

He added he wishes his older son had been there that night to look out for his 17-year-old and described the photo as "misleading."

Water Polo Canada said that under its policies,a hearing will be held at the earliest possible date to consider the facts of the case and to determine whether disciplinary action is warranted, said El-Awadi.


Vancouver's Shame:
How one young girl faced down baying mob of hundreds as they trash her car
Last updated at 9:34 AM on 17th June 2011
By RICHARD HARTLEY-PARKINSON
Man kicked senseless as he tried to stop looters go on rampage. Thousands of fans vent their frustration in closing minutes of match. Several people treated in hospital for stab wounds. Two police cars burnt out as dozens arrested. Bridges and roads closed off as riot police try to take control. British Columbia premier: 'This isn't the kind of city I want to live in.'



Canada is searching its soul today after shaming scenes in Vancouver when a riot involving thousands broke out after the local ice-hockey team lost a key match against rivals from the United States.
Meanwhile disturbing new images emerged of the violence on Wednesday night, including a video of a young local woman pleading in vain with the baying mob in to spare her BMW parked in the city centre.
Along with her diminutive female friend, the woman -- wearing a white Vancouver T-shirt -- was powerless as the mob stomped all over her car, smashing windows and kicking in the doors.
Helpless against the mob: A in a white Vancouver t-shirt tries to defend her BMW with her friend (black top)
About two hours earlier, a man trying to stop rioters from looting was kicked senseless amid the scenes of chaos.
As the mayhem that followed the city's Canucks team's defeat to the Boston Bruins in the Stanley Cup final, a large crowd gathered to smash in all the windows of a department store.
A man, dressed in a black top and baseball cap, grew increasingly frustrated trying to stop the mob.
Leave it alone: She rushes to get a thug off the roof of her car
After one youth hit a window with a thin metal pole the man grabbed it, went after the youth and was suddenly submerged in the crowd.
A losing battle: She manages to wrestle a vandal in a white hoodie to the ground.
He was pulled to the ground and kicked and punched before two men came to his aid as he lay there with his head bleeding.
The sickening incident happened before darkness as the city went into lockdown.
Clashes: Police attempt to hold back crowds of people after rioters torched cars and smashed shops following the Canucks' defeat
Bloodied: Help arrives as the injured man, his head cut, is sprawled on the floor after being attacked by a mob
Taken down: The man loses his baseball cap amid the punches as he starts to fall to the floor.
Police closed bridges into the city as tear gas was fired to quell mobs burning cars and looting.
Thousands of fans went on the rampage after watching their team on giant TV screens on the streets.
Amid the big clean-up on Thursday, hundreds came out on the write apologies on the boarded up stores.
Messages of how saying 'sorry' and 'we will overcome' sprung up amind the devastation in the centre of the city.
A city in regret: Messages of apologies went up around the city on Thursday
'We will recover': A man writes a message of forgiveness on a boarded-up store on Thursday
Describing Wednesday's violence, Vancouver Canucks captain Henrik Sedin said: 'It's terrible. This city and province has a lot to be proud of, the team we have and the guys we have in here. It's too bad.'
Amanda Harwood, a British woman living in the city, said: 'It's awful. There are vehicles on fire, overturned buses, smashed shop windows, fires in the shops, looting, stabbings, injuries from glass on the street, police are using tear gas.
'Bridges are closed and they have stopped anyone going to the downtown area.'
Damage: Fans overturn a car in the centre of the city as hundreds look on
Despite being consumed in flames this car's lights continue to shine amid the chaos
Mob rule took over in the centre of Vancouver following the match with widespread reports of looting
Vancouver police constable Jana McGuinness said: 'It's just a huge disappointment for everyone to see this.'
This morning a Facebook group was set up called 'Post Riot Clean up - Let's help Vancouver that said: 'Once the embarrassing rioting has ended in

...

Vancouver let's all show the world what Vancouver is really about by helping rebuild and clean up so it is better than it was before.
'If any city can bounce back from an embarrassment like this it is Vancouver!'
Christy Clark, Premier of British Columbia, told The Globe and Mail: 'If you were a part of this, and I'm speaking to people who may have been responsible last night, I promise you this.
'You won't be able to live in anonymity, you won't be behind your bandana or under your hoodie.
'We are going to do everything we can to make sure the public understands who you were. Your family, your friends, your employer will know you were a part of it.
'Because this cannot happen in our city. It isn't the kind of city that I want to live in.'
Wai Young, the conservative MP for Vancouver South, made a reference to the riots in Parliament during a question period yesterday.
Using her Twitter page, she said: 'The violence is an embarrassment and absolute disgrace to our city.'
Hedy Fry, liberal MP for Vancouver Centre, said she thought the police handled the situation as well as they could.
But she was unable to explain the motivation behind those 'fans' who took pictures of themselves by burning cars while looting took place behind them.
She told CTV News: 'This is madness.'
A girl pulls one man back from the line of police horses as a hooded youth surveys the scene from a canopy
Stripped of their team's clothing, youths dressed in black enter a building through a smashed window
Counting the cost: A mannequin leg is all that remains of one fire while a security guard stands by a bank
'We have a small number of hooligans on the streets of Vancouver causing problems,' Vancouver Mayor Gregor Robertson said. 'It's absolutely disgraceful and shameful and by no means represents the city of Vancouver.
'We have had an extraordinary run in the playoff, great celebration. What's happened tonight is despicable.'
At a Bay store, looters were seen grabbing T-shirts and anything else they could get their hands on. Young women were seen escaping with MAC cosmetics, with one carrying out part of a mannequin.
VANCOUVER'S FRAUGHT HISTORY WITH THE STANLEY CUP
The Canucks have made it to the final of the Stanley Cup three times in the history of the tournament which was established in 1893 but have never managed to win.
It is traditional for the winning team to drink from the trophy which is handed to the National Hockey League champion at the end of the season.
The team, which entered the league in 1970, lost to the New York Islanders in 1982 leading to a brawl between players on the ice and then in 1994 there were riots similar to last night's when the team lost to New York rangers.
The landmark building was filling with smoke as people, their faces covered in bandannas, continued the violence.
NBA star Steve Nash, from nearby Victoria and the brother-in-law of Canucks

forward Manny Malhotra, sent a Twitter message imploring the fans to stop the violence. 'We're a great city and have a lot of class. Our team is great and our championship will come. Soon,' Nash wrote.
A statement from the Vancouver Canucks praised police and condemned the rioters.
Vice-president T.C. Carling said: 'The destructive actions and needless violence demonstrated by a minority of people last night in Vancouver is highly disappointing to us all.
'As an organisation, we would like to thank the law enforcement agencies, fire and rescue workers who displayed courage and expertise during a very difficult situation.
'We are proud of the city we live and play in and know that the actions of these misguided individuals are not reflective of the citizens of Vancouver or of any true fans of the Canucks or the game of hockey.'
Rick Antonson, chief executive of Tourism Vancouver, said the rioting had damaged the reputation of Vancouver as a peaceful city after the celebrations of the Winter Olympics.
He told CBC.ca: 'All of the good of the Olympics has for a moment been reset down. It's like a virtual snakes and ladders game.
'We were at the top - at the goal - and all of a sudden that long snake down, and we have to begin the climb again.
'For the moment, they are the representatives that the world sees on behalf of Vancouver and that's not irreparably damaging, but it's really difficult to overcome.'
Riots: A fire rages in an overturned pick up truck after it was set alight in downtown Vancouver
Thick smoke rises from the burning vehicles as fans react to their team's unexpected loss
Boston Bruins Zdeno Chara lifts the Stanley Cup after beating the Vancouver Canucks 4-0 as violence erupts on the streets outside
A pizza shop worker jumps through the window after the riots as business owners wake up to find out if their property has got through the night untouched
A pair of police cars are engulfed in flames after several hours of rioting before officers regained control
Thousands of people had gathered to enjoy the game in central Vancouver but things turned nasty in the closing stages
A number of people were arrested amid the troubles, but as yet there are no details of how many.
A small group of rioters appeared to be at the centre of the action which reminded some of a similar scene that erupted in the city in 1994 following a Canucks loss to the New York Rangers.
Police and firefighters stood at the edge of the troubles until back up arrived and urged people not to head towards the trouble.
As the night progressed fans with bandanas or T-shirts covering their faces wandered the streets to avoid detection and the smoke.
Patrick Fleming, 15, said a small group took out its anger on cars in the game's dying moments flipping over two vehicles and setting one on fire.
Thousands of people had crammed into the heart of downtown Vancouver in hope of celebrating a victory over Bruins close to the Rogers Arena.
Local radio stations reported that some shops had been ransacked and at least one person was reported to have been injured.
People gathered around two burning police cars and took pictures as the fire took hold of the smashed up vehicles
There was a smell of acrid smoke and stale beer as riot police with truncheons eventually moved in to quell the violence and push crowds away from the burning cars.
Flames reached about 10 metres into the air from cars while some people threw firecrackers. Canucks memorabilia and placards were set on fire as others danced on an overturned vehicle.
At least two young men covered in soot claimed they had been 'roughed up' by police but had not been arrested.
Som Gosh, 16, said police blocked off the area and detained a number of people. 'I think it was a few people. ... Everybody else is watching,' he said.
In February, Vancouver was voted the 'most liveable city' for the fifth year in a row.
The annual survey, from the Economist Intelligence Unit, rates each city in five areas – stability, healthcare, culture and environment, education and infrastructure.
It is used by companies around the globe to determine levels of employee allowances as part of expatriate relocation packages.
Police pin a man to the ground to arrest him as the rest of the crowd stands back and looks on
Fans dice with death as they leap over one of the fires that was burning in the middle of a street
Boston Bruins fans players and staff celebrated winning the Stanley Cup after their 4-0 victory that led to the trouble
As the remains of a burnt out pick up truck continues to burn Vancouverites have vowed to take back their streets and clean the streets
Re-blogged from The Daily Mail, UK
Vancouver hockey riot is a symptom of a larger problem
We've heard a lot of reasons (excuses?) batted around as to why last night's post-Cup riot happened. A very outraged man on the radio this morning blamed the whole thing on faulty parenting. Others look at the idiocy of city politicians for inviting 100,000 people into the downtown core, TransLink for ramping up service to a peninsula with limited escape routes, and the provincial order to close downtown liquor stores at 4 p.m., ensuring that those in attendance would be drunk before they even arrived. You can also look to the mainstream media for hyping up this series to unheard-of proportions and constantly reminding the populace of the infamous 1994 Stanley Cup riots.
But maybe what we have is just a sick fucking culture. Maybe as a society, we've simply become borderline psychotic. You only need to ride a bus to see what an angry group of people we've become. We're rude, we're snotty, we don't talk or engage with each other. We've created the stupidest generation: a barely literate group of narcissists who don't know how to take care of themselves, but are like military-trained experts when it comes to tagging themselves in Facebook photos.
From all reports, there was a small group of young hooligans determined to riot and smash 'n' grab no matter what the outcome of the game was. Several sites have been set up to post pictures, Facebook screencaps, and video of morons proudly declaring their involvement in the violence. Should we be surprised? And doesn't it seem a little obvious that there was never going to be a good outcome, regardless of who won? At 4:30 p.m. the streets of the downtown core were already simmering with the dangerous and hair-trigger emotions of the mob, and all that emotion—good or bad—was going to be purged, somewhere, somehow. In the weeks leading up to the final, the magnitude of our bizarre, tribal attachment to a hockey team became more and more clear. And it exceeds far beyond a natural and healthy spirit of competitiveness or an appreciation of the beauty of the game itself. It's pathological. It's monstrously unhealthy. And it speaks to a monumental emptiness at the heart of our culture.
So, why are there so many hungry souls out there, ready and willing to bring chaos down on the so-called most livable city on the planet? In reality, matters have only gotten much worse politically and economically since 1994, and Generation Y has been delivered into a beyond-callous world facing a perfect storm of crises. They know it. What does the future look like for the average 20 year old? It's a depressing, empty place where they can't get decent-paying (let alone secure) jobs or ever have a hope of owning property. Can you imagine how much more fearful and angry they would be if they fully comprehended the seriousness of peak oil?
And yet despite the terminal condition of a socio-economic superstructure hurtling towards the edge of a cliff while wondering if it even has enough gas to get there, the market rolls on, plundering the public coffers and starving the arts and education, producing a society that is spiritually malnourished but not sensitive enough to ask why. Meanwhile, we have dissonant messages relentlessly beamed into our heads: wealth is good, the poor have nobody but themselves to blame, personal devices make you happy, war is peace, "Save money, live better", Don Cherry deserves your attention and respect, and have some pride in your Canucks. Because what the fuck else have you got going for you?
The market practices institutional violence on every single one of us, every day, just by virtue of existing. It's not the game of hockey that's the problem; it's the capitalistic appropriation of our national pastime. It's the myriad of advertisers trotting out the "I am Canadian!" sentiments in order to sell products. It's the message we are force-fed that if we don't pay attention to the spectacle, we are somehow disenfranching ourselves. That's the way advertising has always worked: make people insecure about a fictional problem, and then sell them the fix.
This isn't to excuse the rioters, and we should remember and praise those who were there, and who resisted, and who did the right thing. There's a powerful clip on YouTube right now of two men—one in a Canucks jersey, one not—trying to prevent assholes from smashing out the windows of the Bay downtown. They have some initial success, but then the non-jerseyed man pushes a rioter back and gets beaten for his efforts.
But we can't just blame a few "bad apples." This riot didn't happen on its own. Society as a whole ensured that it was the only outcome, starting with the assumption that our over-amped if not war-like passion for something as inconsequential as a hockey game is appropriate to begin with, let alone officially sanctioned. But hey, it's a fucking goldmine for advertisers and a hell of a vacuum to suck in a growing population of bored, distracted, disassociated, and quietly despairing Lower Mainlanders marinated in the hegemony of cheap sensation, and governed by institutions hostile to art, truth, and beauty. It's a problem that, as always, starts at the very top.
The wrong questions will inevitably get asked in the wake of all this, and the wrong solutions applied. Expect "tougher policing", and a ramped up culture of intolerance in a city that already turns a blind-eye to a tsunami of social ills. The VPD—which was quick to blame the violence on "criminals, anarchists, and thugs"—is encouraging anyone with high-resolution pictures to email them to the department, but is that really what we want to become? Yes, last night's violence was inexcusable and the offenders should be prosecuted, but the slope towards becoming a Big Brother-like society where we tattle on our neighbours is already slippery enough. Wouldn't it be preferable to live in a society in which we actually knew our neighbours to begin with? To know and trust the people around us to act like responsible individuals? To enjoy a culture of mutual respect rather than suspicion, hyper-competition, and meaningless interaction mediated through our phones and iPads? All we're doing right now is gawking at city-sanctioned spectacles—or plugging in our headphones so we can ignore each other.
There was a beautiful outpouring of love and support for our fair city this morning ashundreds of volunteers took to the streets to help clean up the terrible mess from last night. We do have the capacity to be kind, gentle, thoughtful individuals, and, hopefully, we can begin to repair the damage to our tarnished reputation. Unfortunately, there's no simple band-aid solution that will fix a sick society. The symptoms are clearly manifesting but, without facing up to the fact that there is an overarching problem, there is absolutely no chance for us to heal. But perhaps the first step towards solving this systemic problem is to acknowledge the fact that there is actually something wrong with us.
EXCLUSIVE: Vancouver riot's 'kissing couple' tell their story
Posted: Jun 17, 2011 4:40 AM PT

Last Updated: Jun 17, 2011 7:06 PM PT

Read 520
With files from the CBC's Ian Hanomansing - Reblogged from CBC News
CNC 20
June 20/11 Update -
re-blogged from The Ethical Nag
The Vancouver riots: a backlash against the backlash
Posted on
by
Carolyn Thomas
True confession time: I have never, ever told my mother that I was once sent to the principal's office back in Grade Six. The only reason for this is that the principal, Mr. Devine, let me and my friend Sheila off with a stern lecture about whatever minor school rule we had just violated. But Mr. Devine wasn't the worst threat to our mental and physical health on that day as the two of us stood weeping hysterically outside his office. The real threat would have been facing our parents back home, along with the terrifyingly certain consequences that "making trouble at school" would bring.
Back then, the concept of logical consequences was perfectly understood by all of us. Everybody – our parents, friends, teachers, neighbours – knew and accepted (along with all physicists since Newton) that for every action, there would inevitably be an equal and opposite reaction. And that parental reaction would be far more painful than anything Mr. Devine could dish out. No exceptions, no excuses, no getting off easy.
That was part of making sure that we would not grow up and one day decide to set fire to police cars in downtown Vancouver.
So when watching news footage of thugs terrorizing the streets of Vancouver during last week's Stanley Cup riots, I couldn't help but sadly ask myself if we have somehow raised an entire generation of spoiled brats who have never had to grasp the foreign concept of facing logical consequences of their actions?
This week's CBC Radio newscasters in Vancouver, for example, are already lamenting the mass public hostility now being directed at the thugs responsible for violence, looting and arson during the June 15th riots. They actually sound like they're feeling sorry for the poor thugs.
What started as understandable public outrage and a demand for swift justice has now somehow morphed into cautionary official warnings to be gentle on these basically normal kids who merely got caught up in the fun of fist-fighting, overturning burning cop cars, smashing store windows, and stealing as much stuff as they could carry out of the stores they were looting.
It's a backlash against the backlash.
One such thug is the telegenic (and now apologetic) young Nathan Kotylak, an elite 17-year old athlete who comes from the privileged world of private school, a Maple Ridge mansion, a surgeon father – complete with a hired lawyer who has announced to the media that Nathan simply made a "dumb" mistake but, unfortunately for Nathan, a mistake

filmed

by thousands of cameras that night.
Reading from a written statement, young Nathan has apologized on television to his friends, family, teammates, the Vancouver police and the public for "becoming part of the mob mentality that swept through members of the crowd" after the Vancouver Canuckslost the Stanley cup to the visiting Boston Bruins on June 15th.
As a mother, my heart breaks for Nathan's parents who are probably decent, caring people, understandably devastated now by their son's admitted involvement in the riots. What parent wouldn't empathize with this couple's unimaginable humiliation?
But why do I have this niggling suspicion that Nathan's tearful apology on national television was a carefully orchestrated, lawyer-coached performance designed to mitigate his guilty behaviour and, more importantly, to reduce the risk of suffering the very serious consequences that a criminal conviction will have on the rest of this promising young life?
Yes, he feels bad. Of course, he feels bad. The shots of him and his lighter, trying to stuff a burning rag into the gas tank of that Vancouver police car (and later setting fire to a trash can) have now been seen all around the globe. That kind of public embarrassment must feel excruciatingly painful.
And the former Olympic hopeful has already lost his position as a member of Canada's national junior water polo team. He missed his own high school graduation party on the weekend. He and his family even claim they've received personal threats after their home address was revealed online.
Hasn't poor Nathan learned his lesson? Hasn't he already paid a huge price? Hasn't he suffered enough?
Before you consider those questions, however, imagine if young Nathan had not come from such a privileged background. What if he were instead a First Nations kid from a poor single-parent home in East Van (instead of being a handsome young athlete from a nice white family living in a wealthy neighbourhood)?
Can you picture then how the public might react to a similarly weepy apology? My cynical guess is that they'd be demanding that his sorry ass be tossed into Juvie as fast as legally possible.
In one case, burdening a (good) rich kid with a criminal record for life seems unnecessarily harsh. In the other, it's clearly what the (bad) poor kid deserves.
I don't know about you, but I'm a tad concerned that this is how justice might play out here.
In a post-confession question-and answer-session, Nathan Kotylak described how, in one day, the results of a Google search on his name went from awards and honours to condemnation for sticking a lit rag into a police car gas tank.
Funny how "sticking a lit rag into a police car gas tank" tends to attract condemnation, Nathan.
We're familiar with televised tearful apologies. (Remember Tiger Woods?) But many of us wonder if this type of very public contrition means that a person is feeling sorry about the wrongdoing, or merely feeling very, very sorry about getting caught red-handed. Judges in our provincial legal system are required, in fact, to take a suspect's apology into consideration when sentencing an accused. (Helpful hint to Vancouver rioters: start composing your official apology statement now . . .)
Some outraged Vancouverites have been working through social media on an informalnaming and shaming campaign to publicly identify, humiliate and coerce rioters to turn themselves in to police. These Vancouverites are now being called a digital lynch mob by Vancouver media. The backlash against the backlash begins.
But many of us do not believe that any suspects would be coming forward at all if they weren't already fearful of being publicly exposed through these digital lynch mobs. They are now – surprise, surprise! – being forced to face the logical consequences of their actions last Wednesday night.
Many Vancouverites are expressing concern that even the unforgettably distressing images from the riots may not ultimately result in convictions and meaningful criminal sentences for the thugs captured on those images. They predict a puny

slap on the wristpunishment, if any.
The social media campaign seems to be working remarkably well (more of the rioters are now turning themselves in to Vancouver police) even as politicians and police are warning the public to ease up on the poor frightened riot suspects. And some of those being named and shamed are issuing their own statements online, apologizing and begging for forgiveness.
Vancouver Police have arrested and released 117 people so far, with only eight facing criminal charges. All of those eight so far are male teens like Nathan with no prior criminal records. This fact calls into question for some the earlier statements from both police and politicians that a band of hard-core criminals and anarchists were responsible for the riots. Personally, I suspect this theory is at least partially true. The difference: hard-core criminals are likely savvy enough to conceal their identities when breaking the law instead of sharing photos of themselves online.
Are we watching a self-absorbed generation of young people – rich or poor, and with or without criminal records – who seem blissfully unconcerned about the effects of their behaviour choices on others? Or even on themselves? Witness the moronic decisions of many to actually post self-incriminating evidence of their criminal behaviour during the Vancouver riots on their own Facebook pages. See also:

Facebook's Appeal To The Truly Stupid.
Researcher Dr. Gordon Russell, author of the book Aggression in the Sports World, toldCBC Radio that some studies of rioting hooligans, particularly those based on European football riots, have described participants as being "young, single males with disaffected attitudes and low-paying jobs".
But in the case of the Vancouver rioters, he suggests that certain personality profilesmay also have predisposed many to riot. He predicts that the personalities of the Vancouver rioters likely include three main traits:
impulsive ("acting without forethought")
anti-social ("just do things for the hell of it")
sensation-seeking ("willing to take risks for intense experiences")
Dr. Russell's own research on sports-related violence in Finland, U.S. and Canada has identified a number of sociological categories of fans and their potential reaction to violence at or following a sporting event:
2.4% are fighters (verbally or physically aggressive)
4.7% are agitators (will egg on the would-be fighters)
26.2% will try to intervene to stop the violence
61.1% will stand idly by and watch the violence
5.6% will leave the venue
That ostensibly leaves about two-thirds of the 100,000 Canucks fans who were downtown during the Stanley Cup riots either hanging around idly watching the rioters, egging on the rioters, or being the rioters. One pundit described this demographic as "being without a moral compass".
We might well wonder where this apparent lack of ability to connect the dots between their actions and consequences actually comes from.
One of my oldest friends is a former high school math teacher. She told me of this disturbing trend: over the years, parents increasingly demanded that she falsely upgrade their teens' final calculus test scores because they weren't good enough to ensure the precious darlings would get accepted into the university of their choice. When she refused to alter the scores, the parents' agitated reactions implied that she was single-handedly destroying the entire future of the precious darlings.
But doesn't this kind of parental interference serve merely to teach kids that it doesn't really matter what I do or don't do – because somebody else will go in and "fix" things for me so I won't ever have to face the consequences, no matter what?
At least, that's what child psychologist Dr. David Elkind of Tufts University believes:
"We learn through experience, and we learn through bad experiences. Through failure, we learn how to cope. Messing up, however, starting even in the playground, is wildly out of style now. Although error and experimentation are the true mothers of success, parents are taking pains to remove failure from the equation."
It's uncertain yet if young Nathan Kotylak is blaming alcohol for his actions during the riots, but we do know that alcohol consumption has been widely cited as the excuse offered for much of the Vancouver rioting, particularly among young males.
Researchers like Dr. Gordon Russell, for example, confirm:
"Alcohol is a powerful contributor to facilitating aggression in young males at sporting event riots".
But the way they are using alcohol – particularly binge-drinking – appears to be changing, says Dr. Paul Joffe of the University of Illinois Suicide Prevention team. Interviewed for a report in Psychology Today called "Nation of Wimps", Dr. Joffe explained:
"Binge-drinking is a quest for authenticity and intensity of experience. It gives young people something all their own to talk about, and sharing stories about the path to passing out is a primary purpose.
"It's an inverted world in which drinking to oblivion is the way to feel connected and alive."
A newly-emerging response to Nathan Kotylak's case is that (as his lawyer Bart Findlayis being paid to insist) his actions last Wednesday night at the riots somehow do not reflect Nathan's true character.
Wrong conclusion, Mr. Findlay.
There is and always has been only one way to judge a person's character. True character is entirely revealed through one's actions.
And remember also the famous words of Ralph Waldo Emerson, who wrote:
"Who you are speaks so loudly, I can't hear what you're saying."
To add your comments click on

Links to this post
below. It will take you to a stand-alone copy of this page. At the bottom you'll find the comments box, so feel free to let 'er rip.
Read 520