To add your comments,

NOTHING posted here is mine!

Internet Debris does not claim rights

to any of the photos or media content posted to the site.

No copyright infringement is intended.
Japan's Amazing Lunchboxes
T

he BBC's Close-up series focuses on aspects of life in countries and cities around the world. What may seem ordinary and familiar to the people who live there can be surprising to those who do not.
M

aking a packed lunch for your children to take to school is a chore performed by parents around the world.
But in Japan, it is not just the taste and healthiness of the meal that is important - but also how it looks.
T

he country's ancient emphasis on food presentation has been transformed into a trend for character bento - packed lunches made to look like pandas, teddy bears or even real people.
Join The BBC's Tokyo correspondent Roland Buerk as he finds out more.
Click here
.
Via
The BBC
Teaching Kids How to Make Lunch Boxes Reduces Food Waste
T

he Japanese lunch box, is a social phenomena that you could say reaches deep into the psyche here, touching on deep strings between children and their mother, wife and husband, lonely salarimen and their usb-powered meal (not that common, really), and almost everyone else. Now, a project is underway to educate kids to make their own bento. What are the benefits?
"

B

entos can range from simple to completely elaborate. Traditional Japanese Bentos usually have rice and fish, but just about any ingredient may be used. Using many of our leftovers from dinner and simple fresh ingredients, we were able to pack a tasty lunch for our son", writes one blogger with a toddler over atohdeedo.com
I

n 2001 at an elementary school in Kagawa Prefecture, an idea was born. It has since spread to nearly 300 elementary schools and universities across Japan.
T

he bento day is the brainchild of Kazuo Takeshita, 59, who in 2001 was principal of Takinomiya Elementary School in Ayagawa, Kagawa Prefecture... At the time, Takeshita was concerned that children and parents were spending less and less time together. Making bento, he thought, could help remedy that.
A

ccording to Asahi Shinbun, schools note that children's cooking skills are improving, less food is wasted and families have something new to talk about.
Under the bento-day program, the children are not expected to do everything themselves from the start. Each grade has its own goal.
C

hildren in the lower elementary grades enlist their families to help come up with a menu and shop for ingredients. Children in the middle grades select, with their families, the ingredients necessary for bento. The focus in the upper grades is on drawing up a balanced menu. Junior high school students plan a menu appropriate to their needs.
I

n the project, schools asked parents not to help, saying that children needed to learn to be self-reliant. And significant decrease was subsequently noted in the amount of food left over from regular school lunches, according to the experts.
Via
Tree Hugger
, written by Martin Frid
Thoughts for the Day
Image via

Freakin' Funny
Image via

Freakin' Funny
Image via

Freakin' Funny
Image via

Freakin' Funny
Image via

Freakin' Funny
Image via

Freakin' Funny
Image via

Freakin' Funny
Image via

Freakin' Funny
Image via

Freakin' Funny
Image via

George Takei
Image via

George Takei
Image via

Freakin' Funny
Image via

Freakin' Funny
Image via

Freakin' Funny
Image via
George Takei
Image via

George Takei
Image via
George Takei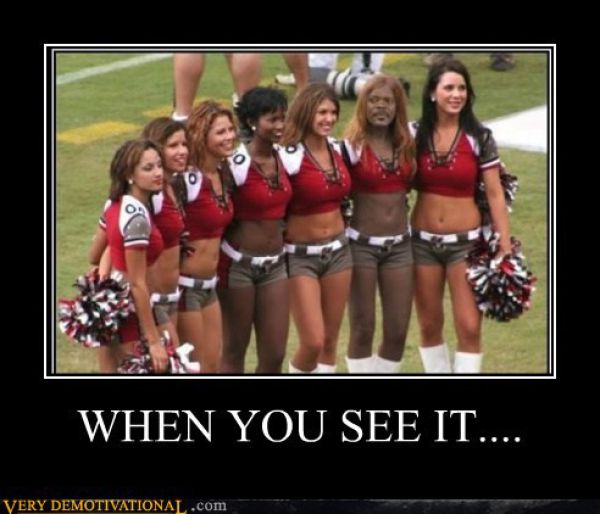 Image via

Freakin' Funny
Image via

George Takei
Image via

George Takei
Since Christmas,

I've been having

an out-of-money experience!

Christopher Meloni...

50 Never Looked So Good

Can't wait to see him in True Blood!

T

o add your comments, click on




links to this post




here or below. It will take you to a stand-alone copy of this page. There, you will find the comments box, so feel free to let 'er rip.




If you like what you see here

- tell me - and tell your friends!




Spooky Reading

Buy it here

✔