~~~~~~~~~~~~~~~~~~~~~~~~~~~~~~~~~~~~~~~~~~~~~~~~~~~~~~~~~~~~~~~~~~~~~~~~~~~~~~~~~~~~~~
In this age of electronic photos - make that electronic everything - it's hard to imagine that a hard-copy photograph was once cutting-edge technology. For some of us, who can vividly remember the era of film, having a 35mm spool capable of capturing 36 images was fairly hot stuff. So let's take a look at from whence we came...
Portrait Ever Taken - 1839
On a sunny day in October, Robert Cornelius set up his camera in the back of his father's gas lamp-importing business on Chestnut Street in Center City, Philadelphia. After removing the lens cap, he sprinted into the frame, where he sat for more than a minute before covering up the lens. The picture he produced that day was the first photographic self-portrait. It is also widely considered the first successful photographic portrait of a human being.
[...] the words written on the back of the self-portrait, in Cornelius' own hand, said it all: "The first light Picture ever taken. 1839."
By the late Victorian Era, photography was cropping up everywhere - even the workplace. Here is an example of women employed as telephone operators in a time when women working outside the home was almost unheard of.
Pretty Maids All in a Row
Back before the telephone business got high-tech, this was high-tech - a room full of women busily directing calls. The photo shown here was taken at New England Telephone and Telegraph sometime around the turn of the last century. There appears to be some confusion regarding the history of New England Telephone and Telegraph, as attested by the on-line encyclopedia,
Wikipedia. The entry there claims that company shouldn't be confused with New England Telephone, and that New England Telephone and Telegraph was in business for only a year.
Via Classic Rotary Phones
A New York City Avenue circa 1901
New York City's little cigarette rollers

In turn-of-the-(20th)-century New York City, even young kids did their share to help the family finances. If a poor immigrant family worked a trade at home, small hands were there to assist.
Above, photographer Lewis Wicks Hine captures an immigrant widow and her son rolling cigarettes in 1909. I love the little brother in the dirty garment and the rather Spock-like ears, is staring with suspicion at the camera.
The Edmonton Swastikas, 1916
A Canadian women's hockey team.
1926 Buick Standard 6 Touring Car
vaudeville performers, 1926.
Spectators at the 1936 Berlin Olympics
Via Now The Details
Berlin Olympics 1936
Commentator: "Der Neger ist vor! Der Neger wird, um zu gewinnen!!"
("The negro is forward! The negro will win over all!!")
Airliner flying over New York City 1946
"Hate is an Exciting Emotion..."
Betrayal. Loyalty. Love. Hate. Guilt. Retaliation. Fear. All of these are experienced in the film noir, Gilda (1946). Rita Hayworth plays Gilda, the sensual woman who is instantly attracted to by
everybody
. Glenn Ford plays Johnny, the man who's loyal and obedient until... Via Vintage Stardust
Martin Luther King Jr. riding an integrated bus, 1956
Twiggy
In 1966, a sixteen-year-old gamine girl with an urchin haircut and a nickname of "Twiggy" become one of the most iconic models of all time. She turns sixty in September and The National Portrait Gallery are celebrating her birthday with a photographic biography of her life.
Twiggy's - aka Lesley Hornby - androgynous waif-like look, combined with the classic sixties design style of Mary Quant, took the modelling world by storm and helped changed the face of fashion. A year after she was spotted, Twiggy fever had crossed the Atlantic. There were Twiggy dolls, false eyelashes, and an eponymous magazine.
Appearing in all the leading magazines across her career, she has been photographed by Cecil Beaton, Richard Avedon, Melvin Sokolsky, Ronald Traeger, Bert Stern and Norman Parkinson amongst others.
"Over my career I've had the privilege of working with many great photographers," Twiggy says. "I'm very excited to see so many of these portraits coming together at the National Portrait Gallery. It's really interesting to see how fashion photography and portraiture have evolved throughout my career. I hope that this display and book will give people the opportunity to see these pictures that have captured definitive moments in my career.
1966 - Computer Aided Design Tools Developed for ICs
IBM engineers pioneer computer-aided electronic design automation tools for reducing errors and speeding design time.
As ICs began to incorporate hundreds of gates and thousands of transistors, the computers they enabled were harnessed to speed the design task and eliminate errors. This process is called CAD (Computer Aided Design) or EDA (Electronic Design Automation). IBM pioneered EDA in the late 1950s with documentation of the 700 series computers. By 1966 James Koford and his colleagues at IBM Fishkill were capturing SLT hybrid circuit module (1964 Milestone) designs on graphical displays, checking them for errors and automatically converting the information into mask patterns. After Koford joined Fairchild R&D he worked with Hugh Mays, Ed Jones, and others to apply this process to monolithic ICs. Their efforts created logic simulators (FAIRSIM), test program generators, and place and route software for gate arrays and standard cells (1967 Milestone) that laid the ground work for generations of EDA tools.

Two important EDA projects originated outside the mainstream of the industry. Larry Nagel and Donald Pederson, with later contributions by Richard Newton, at U.C. Berkeley developed the SPICE (Simulation Program with IC Emphasis) circuit simulation program in the 1960s. A new methodology described in the 1979 Introduction to VLSI Systems by Lynn Conway of Xerox, PARC and Carver Mead of California Institute of Technology demystified the process of chip design for system designers. Via Health is Wealth
1976, the American Bicentennial
Logan's Run 1976
Michael York, Farrah Fawcett & Jenny Agutter
The Challenger space shuttle explosion 1986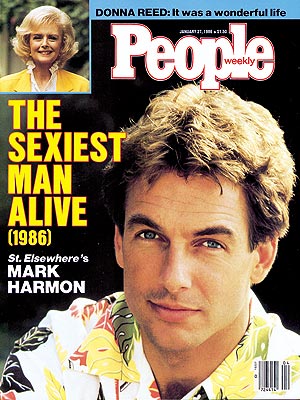 Crop Circles in the UK 1996
Via
Lucy Pringle
Ocean Dome, Tokyo 1996
Via
Another Sligo
Hubble's Largest Galaxy Portrait Offers a New High-Definition View 2006
Space Shuttle launch as seen from the International Space Station 2006
There's still nothin' like a candy apple - even in 2011!
3D TV an Affordable Reality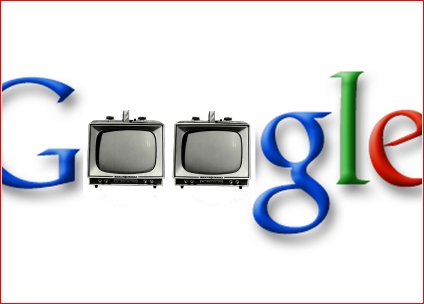 H
aving Android as the OS would enable the viewer access to the plethora of content that Google has in its range like on demand TV shows on 24/7 basis, an extensive media library to choose content from. All this is similar to Sky+ on red Bull.
A
ndroid OS or Goggle TV would allow viewers to view either TV channel being aired by channel provider or connect to the net and view contents from there. Access to websites would be possible with email; tweeting or Facebook connection big established and interacted
on while viewing TV.
T
he feature of Google would be incorporated into the
3D TV
without any need for an external box. How to fit the hard disk feature and the capacity of the disk are yet areas that remain unsure.
B
y the end of this year all Android applications would be supported by a Goggle TV. Consumers would then get access to all the applications which are available out there on Android OS. Rich and featured filled applications could be developed using the Java feature that Android supports. This also would get integrated with the 3D TV set operations. Flash support also would be possible on the TV and viewing flash files means a plethora or content on the internet. Possibility is also there that the TV would be able to support network streaming as well as USB drives for DivX playback though these have not been confirmed as yet.
O
ne of the drawbacks as yet is the need for satellite dish if one wished to view the live broadcasts. Sky would need to be beaten in this regard for viewers in UK. There is less probability that Sky would allow their TV channels to be broadcast using this format.
I
n the UK Google has yet a long way to go however in the US they would have an upper hand.
To add your comments click on
links to this post
here or below.
It will take you to a stand-alone copy of this page.
There, you'll find the comments box, so feel free to let 'er rip.
.
What lies beneath...
3D TV without glasses
The proof is in the picture...
Snow Way!!
Stuck in Van Reenen's Pass!
Via SA Find It
Get out your gloves and beanies. It's a White Monday! (Wednesday would have sounded better though!)
Well, it's not quite snowing in Durbs, where we are, but it might as well be! It's bitterly cold and the rain has not stopped pouring since yesterday morning!
People all over the country have been left stranded this morning as road closures have forced them to abandon their travels. Don't think about travelling between Joburg and Durbs either! The N3 has been closed from Villiers all the way to Harrismith, which is covered in thick snow! Many motorists are now facing the probability of staying in the Harrismith area overnight.
We're guessing that means that those people looking to cash in on some snow day fun in the Drakensberg will have to reconsider – seeing as they wont be able to drive there!
This cold front is causing chaos around the whole country with road closures also affecting the Eastern Cape including the N2 between Kokstad and Mount Ayliff, the Wapadsberg and Lootsberg passes. The R72 between Kenton on Sea and Alexandria have also been closed.
Other major routes like the N5 and N11 have been closed at mountain passes as a result of snow.
Weather reports have been speculating that Johannesburg may even see some white powder today and social networking pages have been filled with excited Joburgers hoping to make snowmen.
Twitter and Facebook have also been filled with images of Winter wonderlands as people post their snow day pics and stories. (Although those weather guys (who are never particularly accurate) reckon this probably won't last too long and the snow will probably be gone by tomorrow.)
Still, a Red Alert warning has been issued to Disaster Management Services as temperatures are expected to drop to 4 degrees in Joburg. Doesn't sound so bad if you've got a nice warm house and lots of blankies but for those who don't this is pretty darn scary! The last time Gauteng had a red alert was last month, when temperatures dropped to 9°C in Joburg.
So, if you get chance, see if you can help someone out with extra blankets or warm clothes today maybe? Also, try to make it easier on our emergency services people and stay off the roads so that they don't need to come and rescue you!
We hope we don't need to remind you all to keep safe in this unusual weather. Try to avoid driving if possible. Keep warm and toasty and look out for other people who are in need.