I really can't tell if this is a joke or not.

Anyway, they have a hate on for Doris Day of all people!
Here's an example from their forum submitted by "Mistress Cookie,"
Petite Pearl of Baptist womanhood and "Bobby-Joe,"Asset Loss Prevention & Personal Security Expert. NOT angry and positively NOT gay.
...
Is it just me or does Mistress Cookie look like a drag queen?
When it became apparent to her that she could not boss and dominate normal American men (who refused to just roll over at a snap of her fingers), Doris Day turned first to the attention of homogays, such as Rock Hudson, then to a vast number of prisoner-pets.
In response Bobby-Joe said:
That

scantaly

clad harlot, with her sultry "always open for business" expression probably did more to set up the so called "Sexual revolution" that turned the states of California, New York and Massachusetts over to the none stop gay sex orgies they are now!
Just look at her film titles"Young man with a horn", "Tea for Two", "The Pajama Game"; with so many gay code words this Playboy shoved into the theaters of every small town in America.
For the love of Jesus, she had a movie titled "Where were you when the lights went out?"! She could have just as well titled it "Two and half hours of a blonde with a mattress strapped to her back." No wonder that they are so many gays after America has had to wrestle with her sweaty thighs wrapped

arround

this

countries

head.

Well looks like Jesus is about to have the last laugh with Doris Day. The woman is a Catholic, enough said.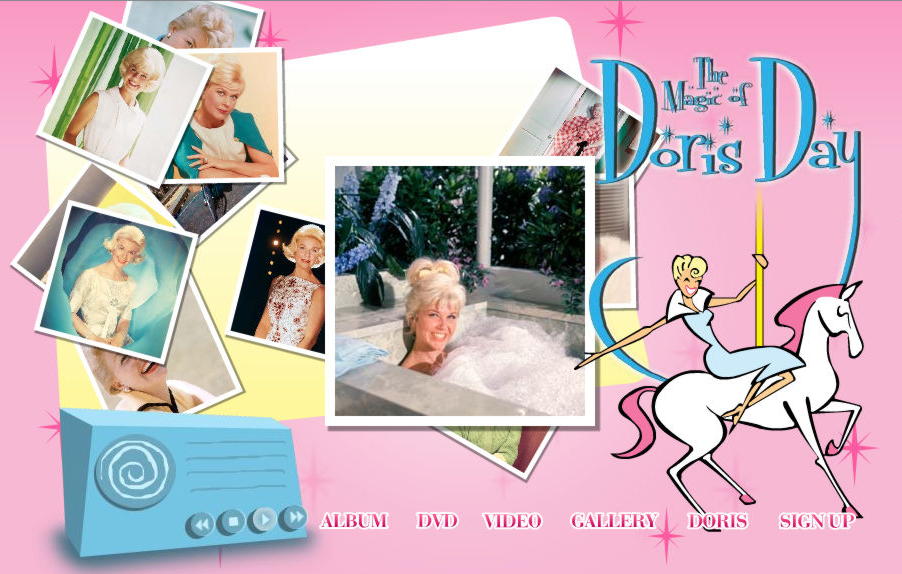 Ima
ge
Via
Landover Baptist Church